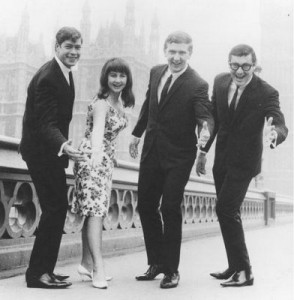 I was just watching episode 3 of The Trip with Rob Brydon and Steve Coogan. The two of them have a sing along in the car of The Seekers – 'Morningtown Ride'.
Its a song my Dad used to sing to me as a little child. Weird how I just heard the lyrics and it all came back to me.
I remember we used to sing along to it when it would come on National Radio.
Train whistle blowin' makes a sleepy noise
Underneath their blankets go all the girls and boys
Rockin', rollin', ridin', out along the bay
All bound for Morningtown, many miles away
Right, back to watching The Trip. Its quite good. I recommend if you get the chance to see it you should. I tried to explain to my brother what I was watching; A comedy? A drama? A reality programme that follows these men around… it's kind of all these things but none of them at all.
It is however quite entertaining.